Shared Expense Tracker is cheaper than therapy!
Shared Expense Tracker
lets you and your housemates easily track who owes who—for groceries, the rent, utilites, and any other expenses you share. It's faster and easier than crunching numbers yourself, and better for relationships, too. How do we know? Because we've been there!
You may be able to wing it for awhile...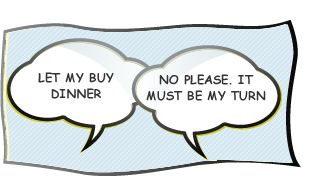 But after the honeymoon is over...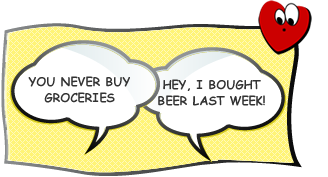 A joint account is too hard to itemize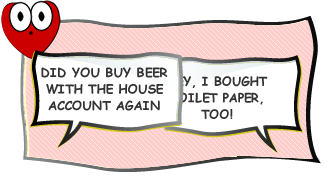 Unlike a joint house account, Shared Expense Tracker makes it easy to mix household shopping with your own.
Expense proportional rent or utilities
Split a shared restaurant cheque
Itemize any joint purchase, charging his stuff to him, her stuff to her, and splitting the rest equally
Shared Expense Tracker is faster and easier than crunching the numbers yourself—and it leaves a lot less room for error! No matter what your skill with numbers, you can easily reconcile a month of expenses in minutes. What's more, no one will be able to question your math!
Doing your own math is a bore, plus...